Our Facilities
Accommodation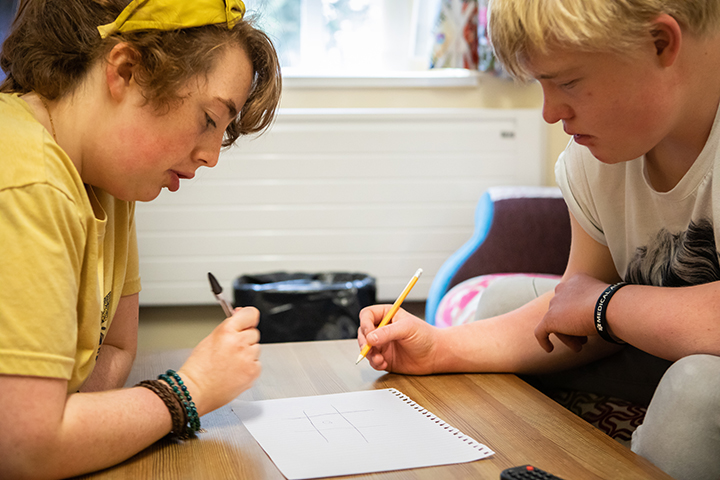 Aurora Foxes has a range of accommodation in prime locations around the safe community of Minehead. Each student has a fully furnished room, as part of a comfortable, caring and happy home.
Each house has a different level of staffing, supervised by a highly experienced Team Leader and Deputy Team Leader. There is a wide range of accommodation to meet individual needs including bed sits, small houses, large houses and independent flats. The students are carefully placed in accommodation dependent on their ability and a robust risk assessment process.
As they make progress through their course, extending and developing their life skills, there is an opportunity for them to move to accommodation which is semi–supported to encourage further independence.
By year three students can be living in a small group in one of our independent flats where they have to do as much as possible for themselves; getting themselves up, washing, dressing, getting to the Hotel independently, shopping, cooking and cleaning their own house. Just like any young person in further education!
---
Foxes Hotel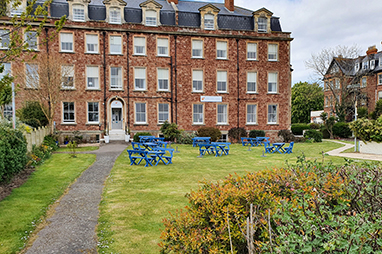 Foxes Hotel is a delightful Victorian seaside hotel in Minehead on the Exmoor coast and is the UK's only fully operational training hotel for young people with learning disabilities. From day one, our students have the opportunity to gain valuable practical work experience, learning all the skills needed to have a successful working life in the hospitality sector.
To learn more about our hotel or to book a room, please click here.