Aurora Foxes are offering Day Placements from September 2022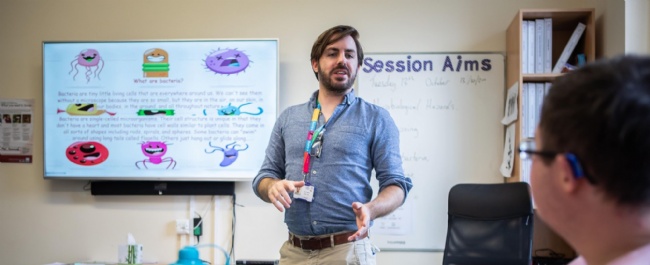 Aurora Foxes, the Ofsted Outstanding specialist college in Somerset, is launching a NEW day provision from September 2022 – offering students access to a variety of nationally recognised and accredited vocational and functional qualifications. Student timetables are 5 days per week and include teaching, study time and work experience.
Vocational Qualifications
All vocational training is delivered in the award-winning Foxes Hotel, a fully functioning hotel open to the public. Students can work towards an NVQ Certificate in Hospitality Services (QCF); Introduction to the Hospitality Industry (Entry Level 3 and Level 1) and a Level 1 or 2 Award in Food Safety.
Functional Skills
Maths, English and ICT are core skills taught directly throughout the programme and are discreetly embedded across practical vocational aspects. English Speaking Board qualifications are designed to focus on developing vital communication skills to support transition into future employment – whilst our Employability Skills Course covers the key skills needed for job seeking and gaining employment.
External Work Experience
All students undertake an external work experience placement in the local community. This supports students to transfer the skills learnt into new working environments and build on their travel training skills and public transport use.
Positive Outcomes
We are also a Disability Confident Leader, an award linked to changing perceptions about employing young people with disabilities. The vast majority of students gain long-term employment and are successful in moving into independent living accommodation. To support a successful transition into work we have partnerships with national employers in the hospitality sector including Hilton Hotels, Sodexo and National Trust.
For more information please contact:
Forrest Wilhoite - Business Development Manager
Tel: 07770 264618
Email: forrest.wilhoite@the-aurora-group.com