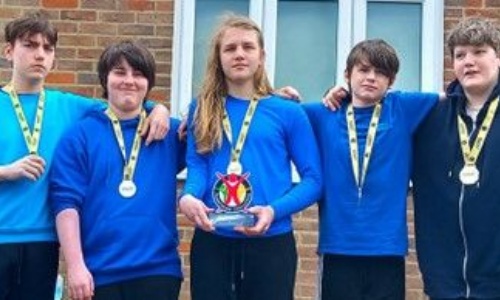 Caterham U16 football team off to Wembley finals
Published 03/05/23
Caterham Education Centre's recently formed U16 football team, The Auroreans, have sealed their place at the Wembley finals, having won their group set at the Panathlon London South regional SLD PI (severe learning difficulties and physical impaired) football event.
Panathlon is a national charity which gives young people with disabilities and special educational needs the opportunity to take part in competitive sport.
The team did really well in all of their games. They won one game having scored a massive 9 goals and drew 2.
Read More