Fantastic double first at National Waiters' Day 2018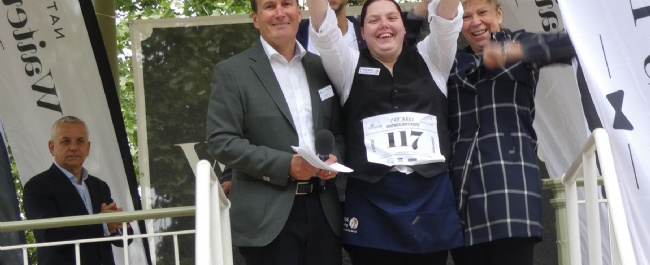 Foxes Academy learners were excited to be a part of National Waiter's Day 2018 which took place in Hyde Park, London. Four students and three former students ran the 100m race carrying a bottle of water and a glass balanced on a tray. Dropping them would have meant being disqualified from the race.
The 'real life' training learners experience working at speed in Foxes Hotel paid off. We walked away with The Fastest Waiter AND The Fastest Waitress prizes in the student race. Congratulations to Chris and Lisa on this fantastic result.
They received their exciting prizes from Hilton Hotels and Resorts – a day's work experience followed by an interview with the Food & Beverage Director at Hilton London Metropole. A great opportunity for Lisa and Chris to transfer their personal and professional skills in a fast paced hotel environment, and hopefully take that important first step onto their career path and achieving their dreams.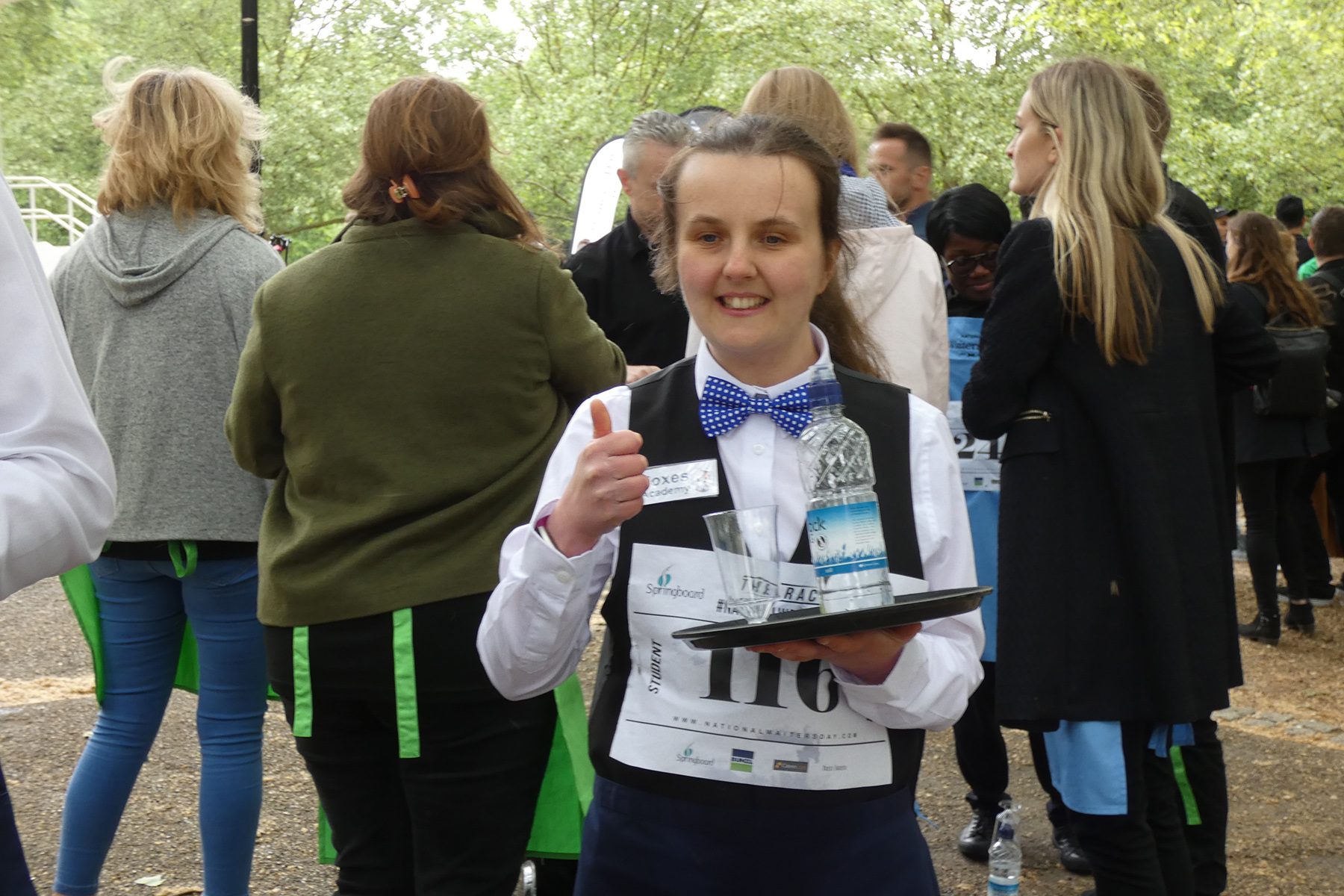 National Waiters Day is organised by the Springboard charity which supports people into careers in hospitality, leisure and tourism, promoting it as a great place to work throughout the UK. Foxes Academy is proud to work in partnership with Springboard to demonstrate to hospitality employers the cultural, business and social benefits of including young people with a learning disability in their teams.