Our Facilities
Accommodation
Aurora Foxes has residential accommodation throughout the safe community of Minehead. Each student has a fully furnished room, as part of a comfortable, caring and happy home.
Each house has a highly experienced Team Leader, Deputy Team Leader and Learner Support Practitioners. There is a wide range of accommodation to meet individual needs. The accommodation ranges from 5 - 16 bedrooms. The students are carefully placed in their accommodation following a robust risk assessment process.
By their final year, students can be living in a small group in one of our independent flats where they have to do as much as possible for themselves; getting themselves up, washing, dressing, travelling to work experience independently, shopping, cooking and cleaning. Just like any young person in further education!
---
Foxes Hotel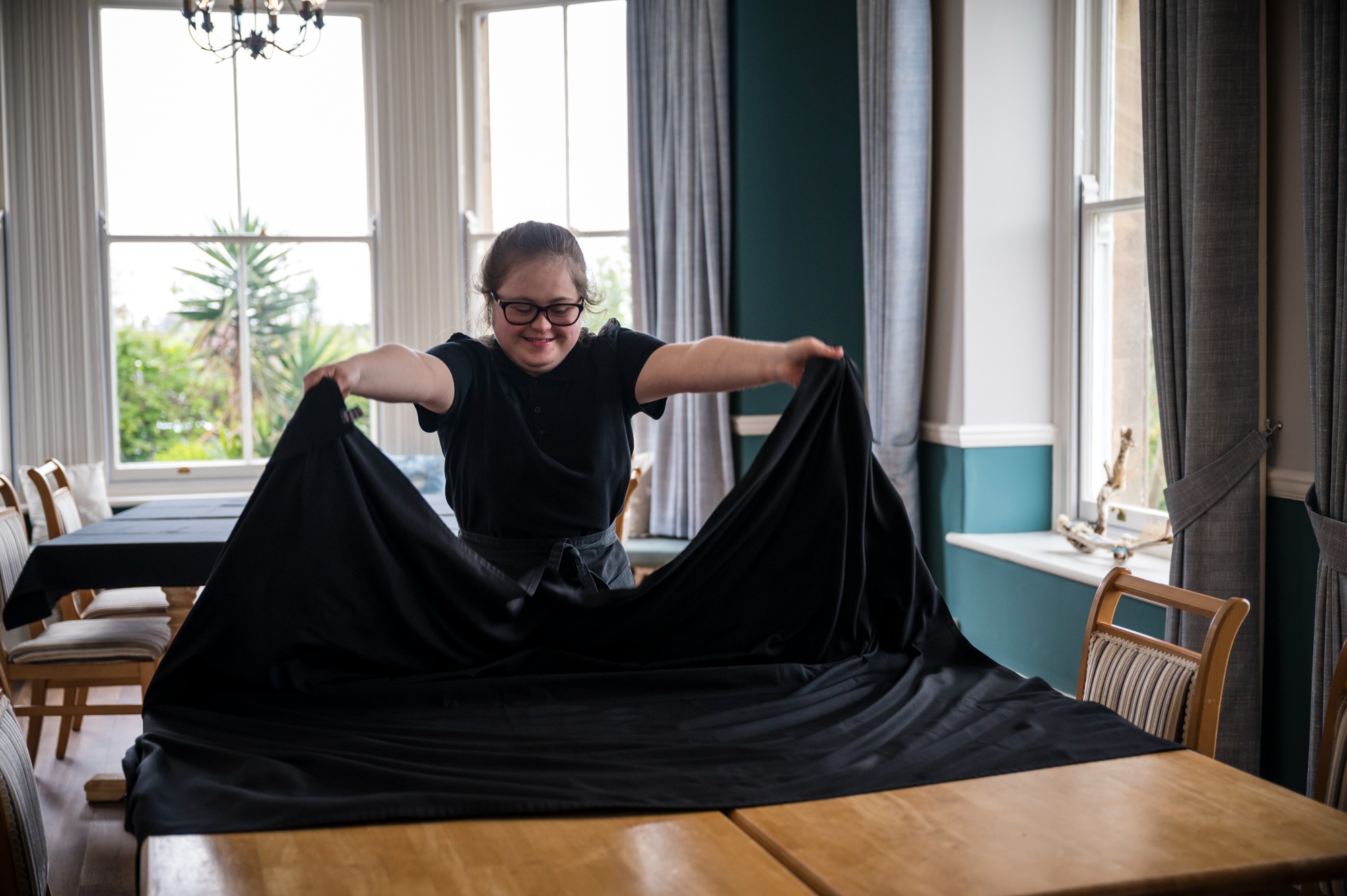 Foxes Hotel is a delightful Victorian seaside hotel in Minehead on the Exmoor coast and is the UK's only fully operational training hotel for young people with learning disabilities. From day one, our students have the opportunity to gain valuable practical work experience, learning all the skills needed to have a successful working life in the hospitality sector.
To learn more about our hotel, please click here.
---
The Flying Fox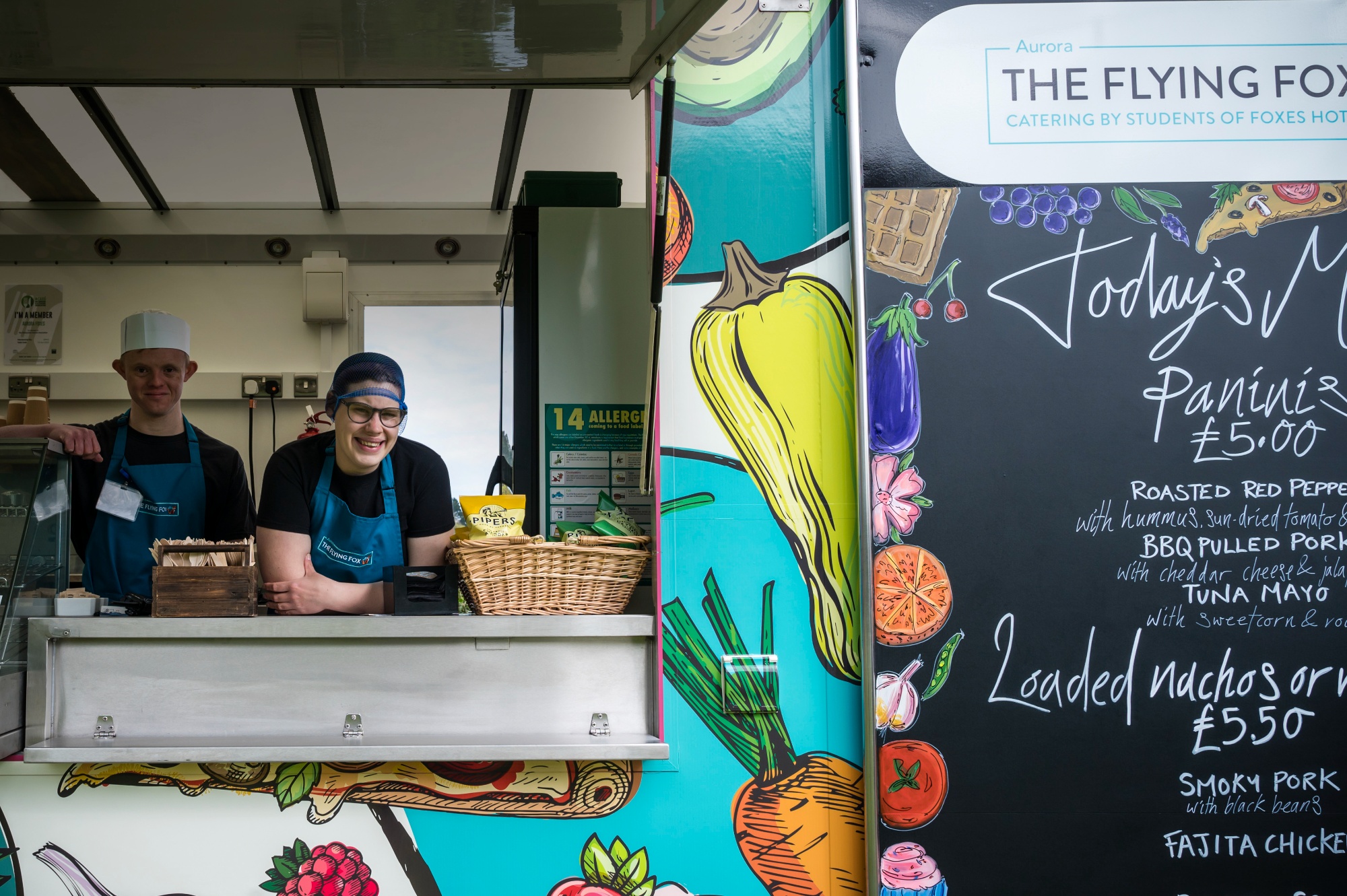 Aurora Foxes has been in a partnership with Hilton for 8 years. The Hilton Global Foundation donated a grant to Aurora Foxes, which facilitated the purchase of The Flying Fox catering truck.
This has expanded our vocational training space, and has provided our students with the opportunity to transfer their work skills within this unique environment.
---
Our Community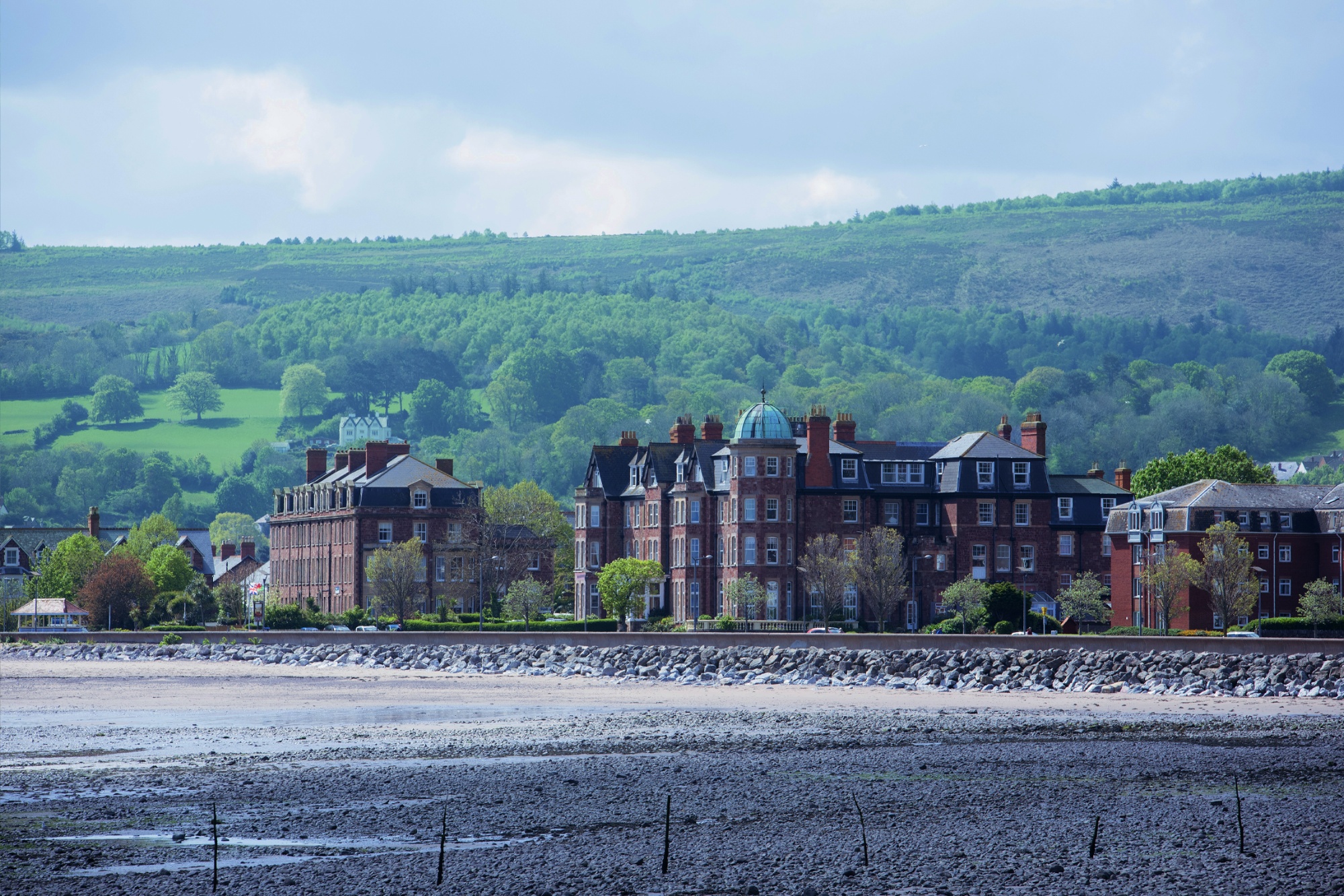 An important and unique quality of Foxes, which is often remarked upon by visiting parents, is our location. Foxes is located right in the heart of the community. Students are therefore prepared every day for engaging in town life. This valuable experience helps to shape our students and prepare them for life after Foxes, as well as helping to reinforce independent living skills. As the second-biggest employer in Minehead, Foxes forms a signification proportion of the population of the town and is held in high regard by the community for the valuable part we play in shaping the culture of our town and community. This is especially helpful for students who may initially struggle with being out in unfamiliar spaces, as students become more familiar with being able to seek out a safe and friendly face. Over the course of their time with us, students become more confident in accessing the many facilities and events that are on offer and these experiences will form a solid foundation for life beyond their time with us.