Foxes celebrates student success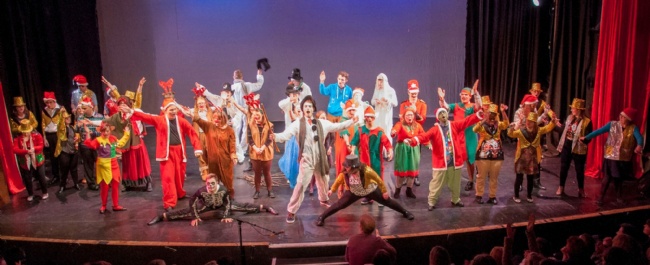 On Friday 14th December students from Foxes Academy, their families and staff gathered together at the Regal Theatre in Minehead to celebrate the achievements of 2018. Everything Foxes Academy and Hotel does is focused on its students and ensuring that they reach their potential in life, despite the daily challenges that learning disabilities present. Foxes' Principal, Tracey Clare-Gray welcomed the audience of 350 people by asking them to celebrate the unprecedented success of gaining a third consecutive 'Outstanding' Ofsted rating and winning the TES (Times Educational Supplement) Overall Further Education Provider and Specialist Provider for 2018 . Foxes won the award against the country's top mainstream education providers, "We are the best of the best, and that is something we can all be proud of. We will continue to work really hard to maintain our outcomes, lobbying Government and building partnerships with hospitality employers to share the positive benefits that employing a young person with a learning disability brings. 75% of our 2018 graduates moved into supported accommodation, with 86% entering employment, of which 43% are paid. The national average employment rate for people with learning disabilities hovers at about 6%."
The Academy recognised its top three inspirational learners, and for the first time this year the winners were nominated by both staff and students. Two of the inspiring students were from the Somerset area. Stephen Lethaby was awarded third place. He has hydrocephalus and speech & language problems. Stephen is a very happy, polite and willing young person with a great sense of humour. He makes amazing coffee for Hotel guests, welcoming them with his brilliant smile. Second place was awarded to Emily Fox. Emily has Down syndrome with global development delay but this doesn't stop the boundless energy she displays in her food service role, and her beaming smile for guests and staff. First prize deservedly went to Tom Hawkins who has Down syndrome with moderate learning difficulties. Tom has excelled in every area of his learning at Foxes, acquiring many skills along the way. He recently represented young people with learning disabilities by giving evidence about Work Experience to a Select Committee in the Houses of Parliament.
The awards were followed by a festive production of "The Greatest Snowman" performed by the Foxavision drama group and choir. This year the play was written by staff member James Crawley. The storyline was all about being different based on a group of Christmas characters who were excluded from North Pole festivities by Santa. The programme was chosen from designs submitted by the students. The winning artwork was by first year Jenny Thirlwall, who has Down syndrome, speech and language difficulties and hearing problems.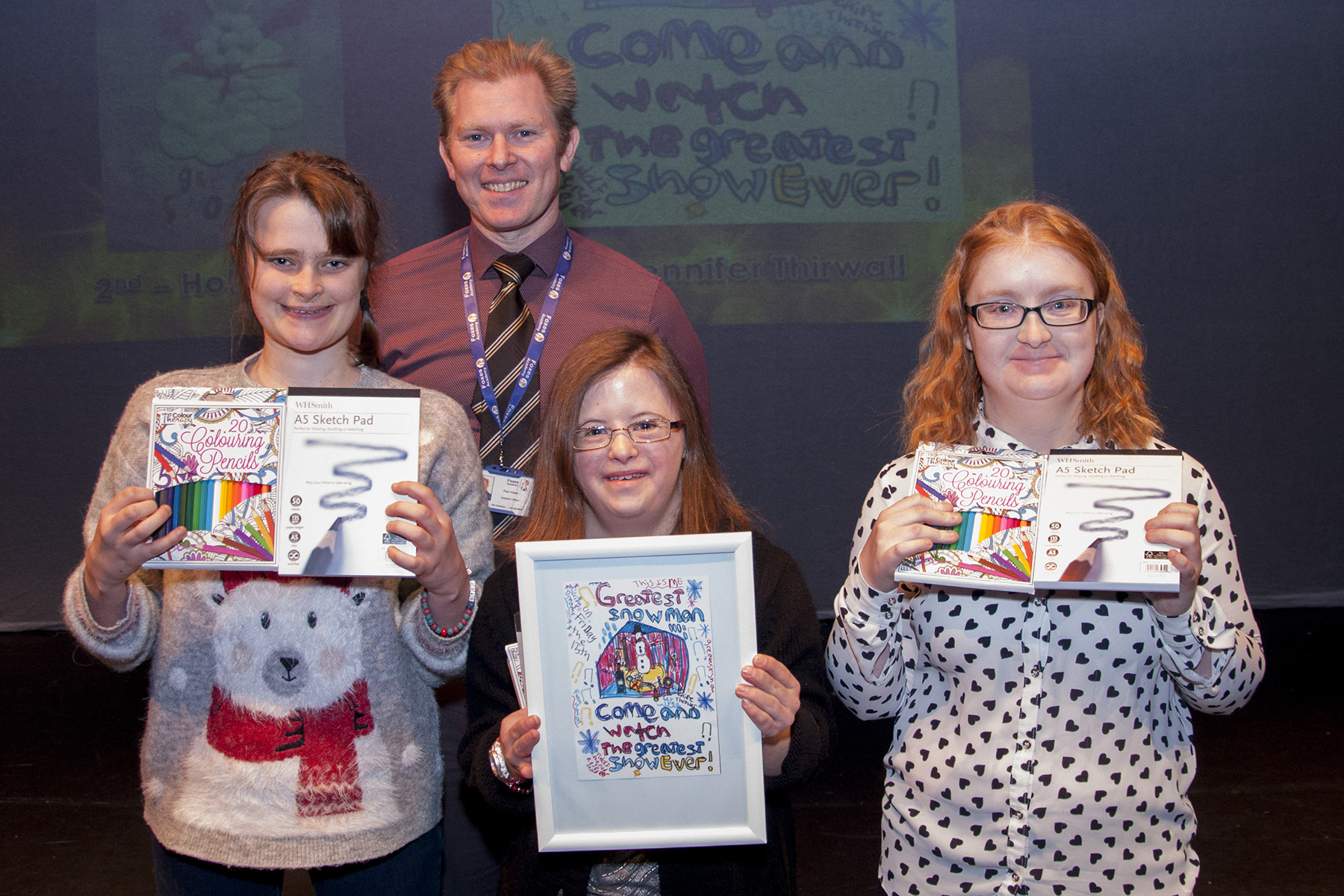 Foxes would like to thank everyone for their support over the past year. The students and staff wish you all a happy and healthy 2019.