Tourism Takeover leads to dream job for Tom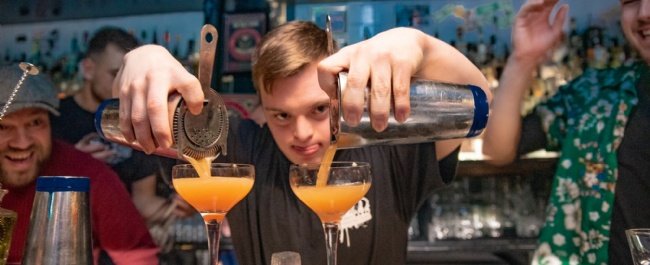 Back in November 2018 a group of students from Foxes Academy, a hospitality training hotel for young people with learning disabilities, attended a 'Tourism Takeover Day' hosted by Springboard South West. The event took place at the Headland Hotel & Spa, Newquay where Foxes' students ran a workshop. Teams of young people competed to create the best 'Foxy' decorated cake in a 15 minute time slot. The teams were judged on their creativity, ability to problem-solve and work collaboratively. The Foxes students also took part in other workshops, one of which was run by the London Cocktail Club (LCC). At the end of the day LCC's founder, JJ Goodman, gave an inspiring speech about working life in the hospitality sector.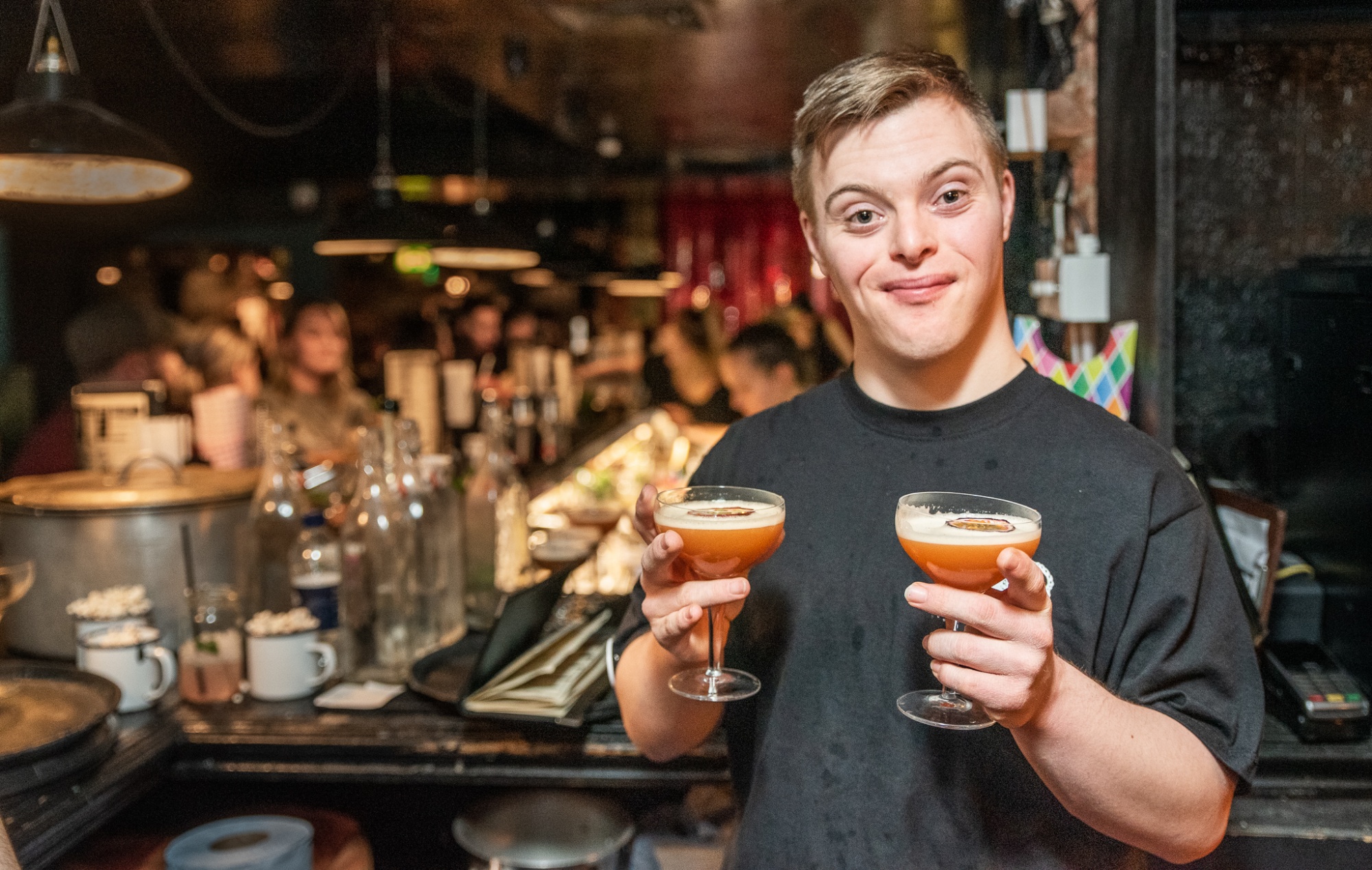 Work experience is an 'interview' for young people with disabilities
The Foxes' crew really enjoyed their experience and the event helped them to think about the next stages of their careers. As third years they begin their transition into paid employment, supported by a Transition Team, who help them to make choices about where and who to live with, and also the type of work environment and employer that will suit their skills and personalities. For one young man, Tom Hawkins aged 22, the takeover day offered a chance to follow his dream of getting a paid job as a barman in London. After chatting with JJ Goodman Tom attended a day's training at London Cocktail Club's Oxford Circus venue. Matthew Dakers, Head of Training and Recruitment for LCC was able to see Tom's customer care approach in a live bar environment. He offered him two days' work experience. This job matching process further allowed Matthew to see Tom's skills in greater depth and also his ability to work as part of a dynamic team, much like an in-depth interview. We're pleased to report that he got the job! A paid part-time role starting in summer 2019. Tom is delighted by his offer of paid employment "I was really happy to learn about making cocktails. The staff are helpful and the customers are good to you. I love being at the London Cocktail Club, it is important for my future."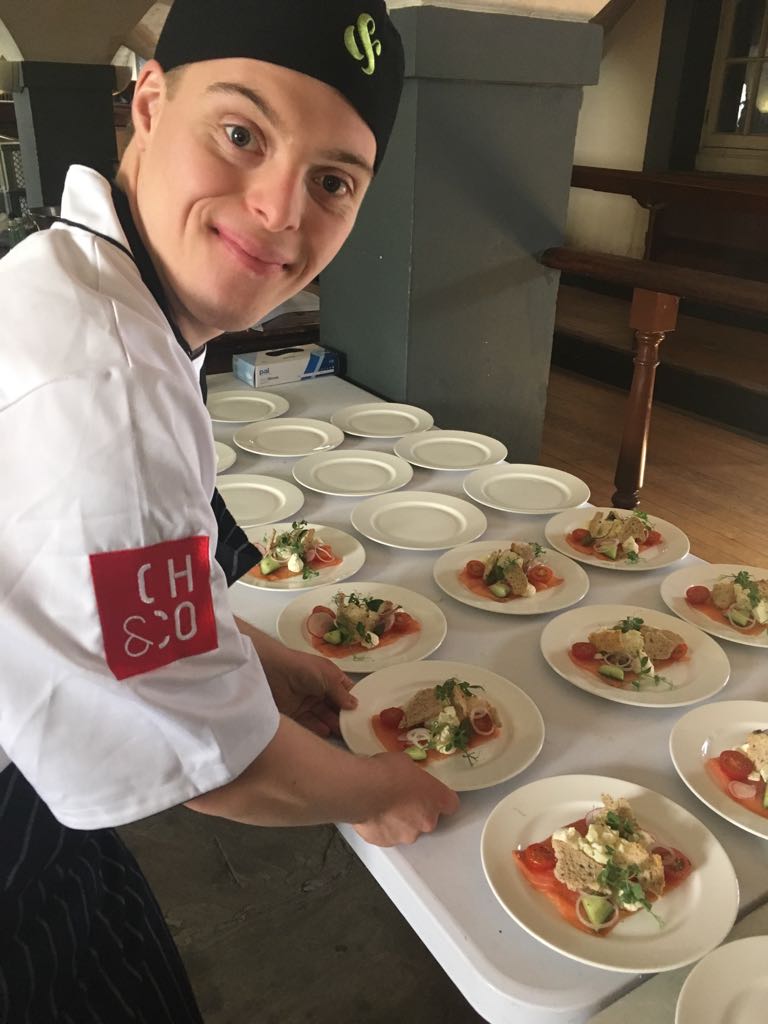 Meet Tom
During his three year course at Foxes Tom has gained an NVQ Level 1 Certificate in Hospitality Service along with nationally recognised qualifications in employability, presentation and food hygiene. In addition he has also had work experience with; CH&Co at the Old Royal Naval College in Greenwich, the banqueting team at Taunton Race Course and in food preparation with a care home in Minehead (where Foxes is based). He also gave evidence to the Youth Select Committee on work experience, broke the British record for powerlifting (ABPU Disability 75kg Class Raw Squat 100kg) and appeared on BBC's The One Show with Sally Phillips promoting disability employment – phew! All of this despite the daily challenges he faces as a result of having Down's syndrome and moderate learning disabilities. It is really humbling; he never complains and is very clear on achieving his life goal. We wish him all the best in his chosen career.