Student Freddie's Mum to raise fund for important cause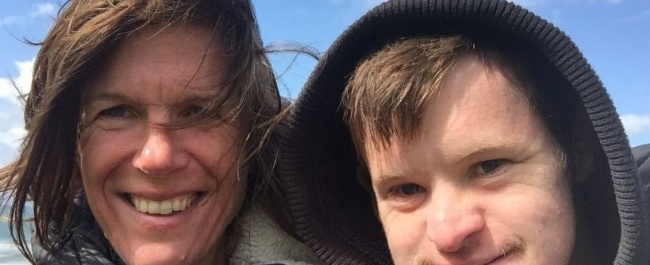 The mother of a Foxes Academy student and 2019 General Election candidate will be jumping out of a plane next week (21 March) to mark World Down Syndrome Day. Annabel Tall says she's raising money for the Down's Syndrome Association because the charity has helped her son Freddie, who has Down's syndrome, Autism Spectrum Disorder and is also deaf.
Annabel wants to help the Down's Syndrome Association carry on their amazing work so that they can continue to give help, guidance and practical support to people with Down's syndrome and their families.
"The charity helped us win a tribunal to get Freddie support in school when he was five, which set the path for his very successful life so far. It also helped us get his bone anchored head aids so that he could hear. People need a voice. The Down's Syndrome Association is our voice." – Annabel Tall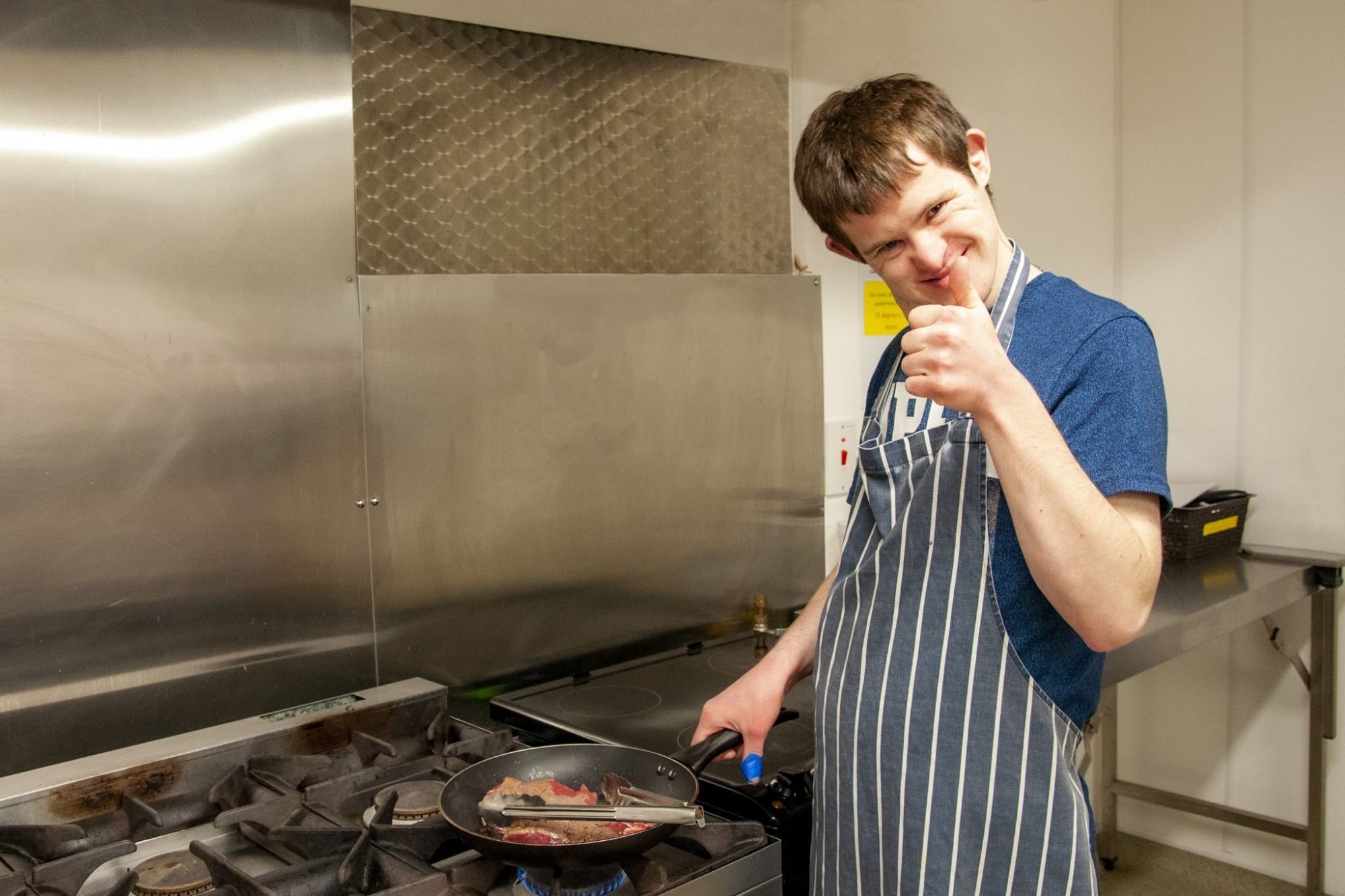 Freddie, who is 21, is studying for an NVQ level one in Hospitality Services and she credits him with being the reason she got into politics. The Chartered Engineer says the experience of navigating local authorities, education, social care, welfare and the NHS all made her realise the inequalities people with learning disabilities face, and she felt compelled to campaign.
"People with Down's syndrome are valued members of society and have a broad spectrum of strengths and also areas where they may need help. I like to talk about opportunities for people to do regular things and the support they need to help them. I would have loved to see more positive role models of adults with Down's syndrome when Freddie was younger, realistic models and not just the superstars!" – Annabel Tall
This year is the Down's Syndrome Association's 50th anniversary and on 21 March, 50 people will be skydiving in Salisbury to raise money for the charity. Freddie will be watching his mum, and she hopes to raise more than £1,000 in the process.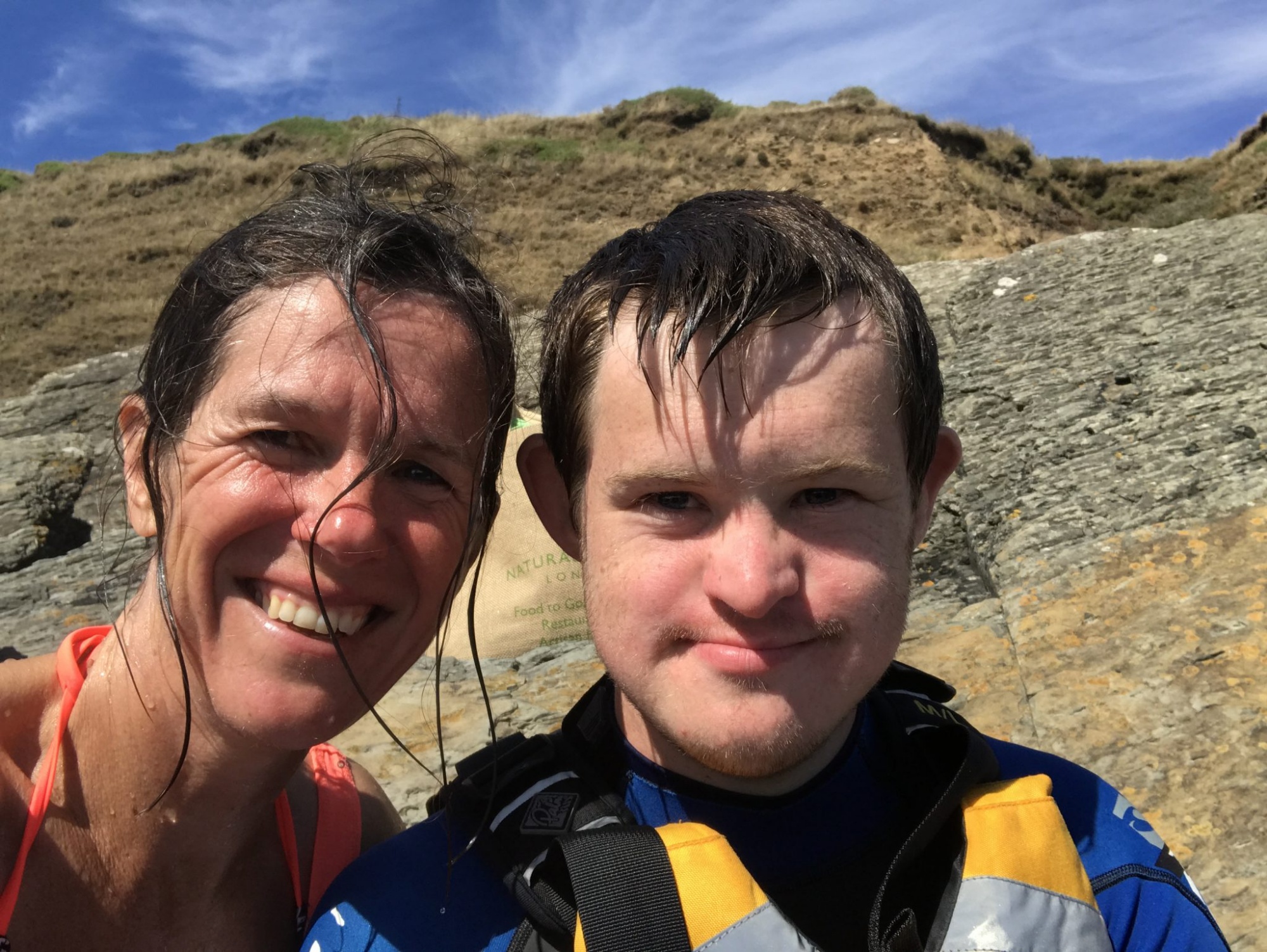 World Down Syndrome Day is celebrated each year on 21 March. This date (21st of the third month) was selected to signify the uniqueness of the triplication (trisomy) of the 21st chromosome which causes Down's syndrome.
Annabel can be sponsored here: www.justgiving.com/annabeltall50for50
You can read more about World Down Syndrome Day here.