Aurora Foxes taste success after latest Ofsted inspection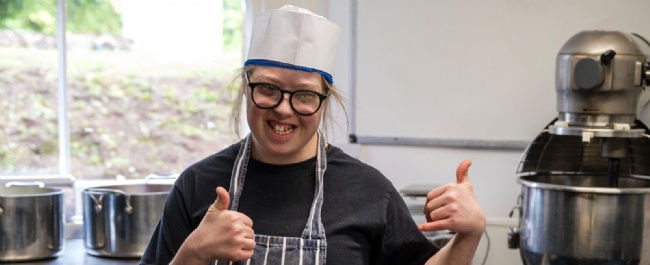 The only specialist college and training hotel in the UK for young adults with learning disabilities has received an Ofsted 'Good' grading with one out of the five areas reviewed as 'outstanding.'
Mark Costello, Principal, said: "We're really pleased with the outcome and thankful for the support given by staff, students and parents."
Inspectors said: "Students understand the importance of having a positive attitude and good communication skills and exhibit these through their exemplary behaviours and in their attitudes to learning and work. Students are confident and articulate. They are proud to be students at the college."
They also said: "Students benefit from working in the hotel to put their skills and knowledge into practice. They demonstrate professional behaviours and excellent customer service skills due to the support and modelling they gain from staff.
The report graded:
The quality of education: Good
Behaviour and attitudes: Outstanding
Personal development: Good
Leadership and management: Good
Provision for learners with high needs: Good
Staff at the college are rightly very proud of this result, as Ofsted's Director of Education, Chris Russell, has said the new inspection framework is more "challenging."
Aurora Foxes believe in changing lives and giving their learners the skills, knowledge and confidence to successfully shape their own futures. Their mission is to change the way society perceives people with learning disabilities.