Aurora Foxes Future Chefs Competition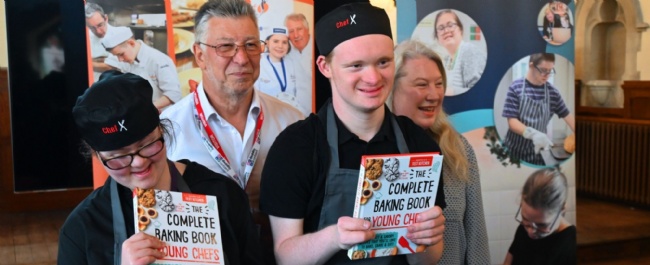 Last Thursday we ran our first ever Future Chefs Competition with Sodexo! A representative from Springboard as well as the HIT academy were also in attendance.
Students from each residential house put themselves forward and then worked together to devise a menu, and through a democratic process, a winning menu was chosen from each house, along with the student chefs who designed it. Each pair of students then had to complete a costings sheet with a budget of £15 per course for a main meal and dessert.
The competition began at 9:30am, and judging chefs from Sodexo along with Foxes Hotel lead chef Sean began a walkthrough of the houses to observe the planning and cooking process. The judges in each house then picked their winners, and second portions of the dishes were transported to the chapel at Foxes Fields for the judges' deliberation.
The feedback from the chefs and invigilators was excellent, with many remarking on the superb quality of both the presentation and the taste of the food.
We are delighted to announce that the winners this year are Saffy and Max, who made thai fishcakes, a cold noodle salad and miniature banoffee pies!
Each participating student received an apron, chefs cap and certificate awarded by chef Brian Turner, and the winners received their very own recipe books.
A huge congratulations to all of our students for their incredible efforts and for working as part of a team, and a big thank you to Sodexo, Springboard and The HIT Academy for all your help and support.