Aurora Hedgeway School gets positive Ofsted rating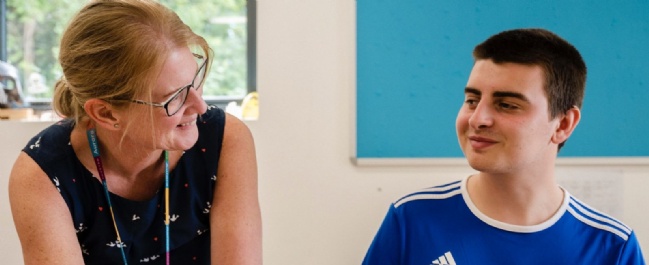 Aurora Hedgeway School has received a positive Ofsted report with the pupils describing it as a 'sanctuary'. Aurora Hedgeway, whose pupils have complex communication needs typically associated with autism, was praised for its effective leadership and the promotion of pupils' personal development.
Ofsted also noted that the purpose-built school for pupils aged seven to 19 has strengthened the curriculum significantly since the previous inspection in 2017.
Maria Highet is the mother of Arthur (12) who started at Hedgeway this year after an unsuccessful stint at mainstream schools.
"Being at Hedgeway has absolutely changed Arthur's life so positively, I now look forward to his future instead of worrying what barriers he is going to face," she said.
"The difference now in his approach to learning, his social development and academic progress has dramatically improved. The school has provided an environment where he can thrive, not just survive, and our family look forward to seeing what he is able to accomplish there."
Headteacher Klaire Rowland said she was delighted that Hedgeway received an 'outstanding' for personal development and 'good' rating for the rest of the criteria assessed by Ofsted.
"Therapy is embedded in everything we do and I'm proud to say we've had 48 per cent decrease in behavioural issues which is down to our very experienced team," she said.
"Another big change is our well balanced school curriculum which is child centred and tailored to the students individual needs."
The school's curriculum is designed by 'stage' rather than 'age'; allowing each student to learn alongside others with similar skills and abilities with the focus on social and emotional support.