Aurora Woodlands School in line for National Innovation Award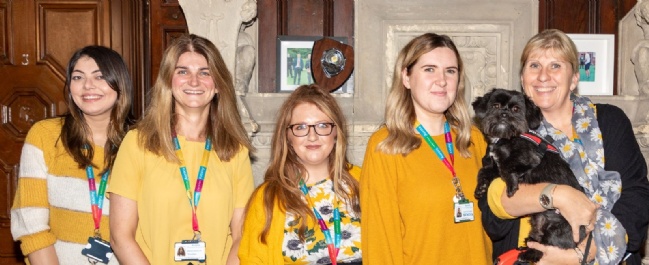 Aurora Woodlands School has been nominated for a national innovation award for its high quality provision for special needs pupils.
The National Association of Independent Schools & Non-Maintained Special Schools (NASS) shortlisted Aurora Woodlands for its holistic therapeutic model. Situated in the small town of Darwen, the pupils at Woodlands (aged 10-19) enjoy access to a range of specialist on-site facilities which include a multi-sensory room which incorporates light, sound and a range of specialised equipment for both interaction and relaxation.
"We recognised that there's a continued delay in the support from different therapeutic services following the Covid-19 pandemic," said headteacher Sarah Gregory.
"So our focus over the last year has been to develop our therapeutic spaces and we're continuously looking at different ways to improve our environments, specialist expertise and skill sets to support the individual needs of our students."
Sarah added that since introducing a Wellbeing Woodland project they have experienced an increase in student referrals and welcomed 14 new students this year, with nine more joining in September.
This is no doubt helped by the school's recent Ofsted which rated it 'good' and found that Woodlands has "designed a broad, ambitious and interesting curriculum, which meets pupils' diverse range of needs".
"The school constantly looks to innovate and this has been a key feature of the school and why we chose it over so many other special schools," said parent Cath Black.
"My son became a school refuser after a traumatic primary school experience and we were worried that we would be unable to get him to attend school in any meaningful way again. He's now attending full time and this could only have been achieved by an innovative approach tailored to meet Bradley's individual needs."
Woodlands now faces a nail-biting wait until 6 October when the winner will be announced at an award ceremony in Brighton.