New special school opens in Wilmslow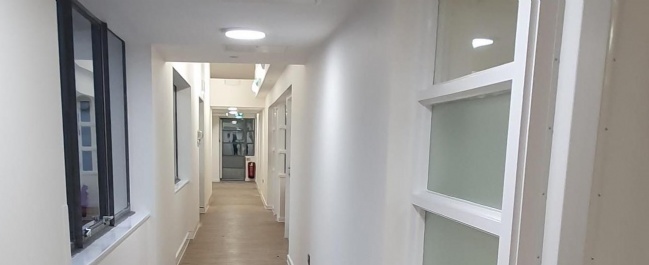 On 17 April, a new special school for pupils aged 5-19 opens in Wilmslow, Cheshire.
Aurora Summerfields will support young people with complex communication and social needs typically associated with Autism Spectrum Conditions.
The school will benefit from close links with Aurora Hanley in Stoke, which is rated Outstanding by Ofsted.
Head Kirsty Jockel tells us a bit about herself and her hopes for the new school:
"It sounds cliché but I always knew that I wanted to teach children. My grandparents were teachers and my mum was a University lecturer so I think it's in my blood. My mother is registered blind and my father had mental health issues resulting from a brain injury. I think my childhood growing up with parents with disabilities is what drew me to wanting to support people with additional needs.
"In my new role I would like to build a school which is a safe space for children and young people to thrive. I want to lead a staff team who are child-centred, ambitious, compassionate and creative. I want the students who leave our school to feel prepared for their life ahead and to be looking forward with optimism and confidence.
"The opportunity to open a new school is incredibly exciting."
Aurora Summerfields will enhance the provision available locally for students with social communication and interaction difficulties. When mainstream education isn't right for a student, Aurora Summerfields provides another option.
The school offers high quality education within a nurturing environment, where students feel safe and happy and able to learn and achieve their full potential. There will be a real focus on skills for life, including independent living skills, preparing for adulthood and gaining recognised qualifications to go on to further study or employment."
You can find out more about Aurora Summerfields School at www.theauroragroup.co.uk/summerfields or by calling the school on 01625 786290.