Outstanding recognition for Aurora Hanley School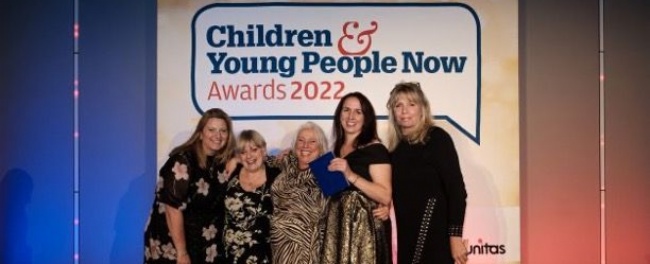 Aurora Hanley School is celebrating two impressive achievements after recently scooping a national award and getting Outstanding from Ofsted for the second time.
Earlier this month Aurora Hanley beat three other finalists at a glittering ceremony in London to win The Learning Award at the Children & Young People Now Awards.
The school in Bucknall was recognised for its Feel Good Friday initiative, which allows pupils the opportunity to choose from a range of leisure activities such as raft building, a pond eco-project, film making, music and glass making.
It also achieved an Outstanding rating in all areas from Ofsted which praised the school for its "highly ambitious curriculum".
"I'm incredibly proud of our Hanley family," said Principal Tracy Whitehurst. "It's very special to be recognised for the amazing work that goes on every day here."
"Feel Good Friday prepares pupils for long-term success by raising aspirations, confidence, resilience and promoting positive mental health.
"It acts to strengthen relationships and enables them to practise social skills and learn how to cope with unstructured activities, making choices about what they enjoy and how they wish to spend their time. It also makes links to further education and employment."
Aurora Hanley is an independent school for pupils aged 6-19 who may face difficulties as a result of complex communication needs typically associated with Autism spectrum conditions.
Pupils attend from many local authorities including Cheshire East, Cheshire West, Staffordshire as well as Stoke-on-Trent.
Ofsted praised the Feel Good Friday initiative, as well as the work experience on offer at Hanley, saying that pupils thrived during the frequent opportunities to widen their horizons.
It also noted that the school is highly thought of by the pupils' parents who said it was a "very special" place.
Parent Joanne Rodger, who has three children at the school, talked about the impact a drama project with the local theatre had on her eldest daughter Lily.
"Having a Feel Good Friday activity where she got back up on stage and acted with staff support gave her so much of her confidence back. She spoke in front of an audience she didn't know which was a massive achievement for her. After four years she now wants to start drama classes again. It's been a really big milestone in improving her mental health and self confidence."