Aurora Boveridge College shortlisted for two Natspec awards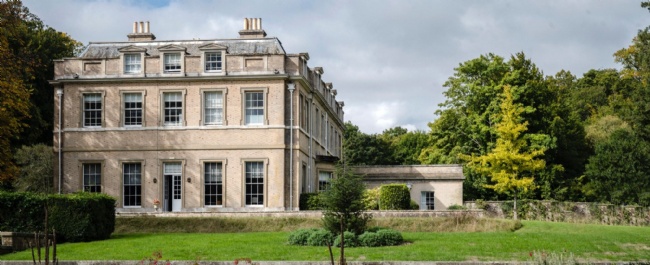 Boveridge College are thrilled to have been shortlisted in two categories by the Natspec Innovation Awards, which recognise and celebrate innovative practice in the specialist further education sector.
The categories they're shortlisted in are Innovative Partnership Working for their Beyond Boveridge project, and Innovative Use Of Technology for their Techno English.
Clare Howard, Natspec CEO said: "We had over 50 entries for the awards this year and were very impressed by the innovation on show."
Beyond Boveridge
Beyond Boveridge seeks to provide a fresh and dynamic approach to building closer long-lasting links with the rural local community. It develops key skills for students and provides an essential service to older members of the community. The ethos of Beyond Boveridge is to instil students with a strong sense of social responsibility and to equip them with the skills to become contributing members of society.
To enable this project, Boveridge forged strong links with Cranborne Estate and the Local Parish Council.
Students have found real benefit from the project. The therapy team said: "Participating in community events enables students to have greater opportunities to develop skills essential for independence in adult life. Young people with ASD or similar needs are often seen to have less involvement with their community and may limit their interactions with others. We've seen that Beyond Boveridge events allow our students to expand their social skills, and experiences, in a space that still feels safe to them"
The college has seen a marked improvement in students' engagement across all subjects and these events are allowing them to work towards their EHCP outcomes more effectively, whilst providing them with new and additional skills that will be important when they move on from college.
Techno English
The use of VR allows our students to overcome specific learning barriers and be able to access learning resources that would not be possible within a typical classroom environment.
Virtual Reality technology opens up the possibility of learning in a way students can connect with, such as exploring the wider world, understanding new concepts and experiencing life skill environments before acting them out in real life. They can do this from the comfort of a safe place where they can enjoy different apps and educational games.
The project has focused on embedding the use of VR within the English Curriculum, which because of its strong focus on social interactions and group communications skills, many students find particularly challenging. For GCSE English Language and Literature, students have been placed into teams to play a variety of games on a weekly basis; they encourage students to read and deduce implicit information to be able to succeed in challenges. It also enables students to write different types of texts, including creative writing and descriptors, and promotes the use of logical and critical thinking to solve problems; these are all cores skills that are intrinsic to the GCSE English objectives.
Since embedding VR into the English GCSE curriculum students have been able to access more lessons and it has allowed students to complete tasks that are essential to the GCSE exam criteria.
Student's capabilities and creativity flow during sessions; VR helps to build their confidence, gain knowledge, and work towards their independent living skills.
What happens next?
The winners will be announced on 13 June.
Find out more about the awards on the Natspec website.