New Aurora School Opens Today in Wolverhampton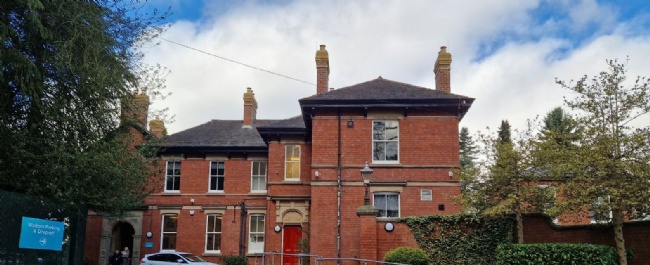 Aurora Cedars School, a new school for pupils aged 5-19 has opened today (12 June) in Wolverhampton.
Aurora Cedars School provides personalised, tailored education and therapeutic support in a calm, nurturing environment for students with a range of complex learning needs including social, emotional and mental health needs, speech, language and communication difficulties and autism.
There's a real need for specialist school such as Aurora Cedars in the local area. Wolverhampton SEND Joint Commissioning Strategy 2022-25 recognises that "Autism Spectrum Disorder (ASD) has been the most common primary need in each of the last five years for children who have an EHC plan. There has been a consistent growth in demand for specialist provision for ASD and SEMH."
Headteacher, Zoe Free, tells us a bit about herself and her hopes for the new school:
"I'm so lucky to be in a career that is my absolute passion. My entire career has been about helping others and giving them positive experiences and opportunities, and I want to continue that at Aurora Cedars. Taking on the new headship at Aurora Cedars has been a dream come true. Creating a team, fostering positive relationships, embedding the culture and ethos throughout the school, it's what I enjoy doing most. I'm proud of the relationships I've built with children, families, and staff throughout my career, and I am super excited to create more great relationships here at Aurora Cedars!"
There will be a real focus on skills for life, including independent living skills, preparing for adulthood and gaining recognised qualifications to go on to further study or employment.
Zoe says:
"I want to create a school that not only focuses on the whole child, encouraging and providing academic success, but also one that puts the emotional wellbeing and resilience of pupils at the forefront. So that every achievement takes them closer to their potential in all aspects of their lives; educationally, socially and emotionally."
Find out more about Aurora Cedars School.