Be part of something life-changing
Our Roles
We have a wide variety of roles, with progression, development and training available to everyone. The majority of our vacancies are Education and Care roles. We also have a range of Specialist, Therapy, Head Office and Administrative roles at all levels. We look for people who share our values and who can enable the people we support to live their best life.
Our Values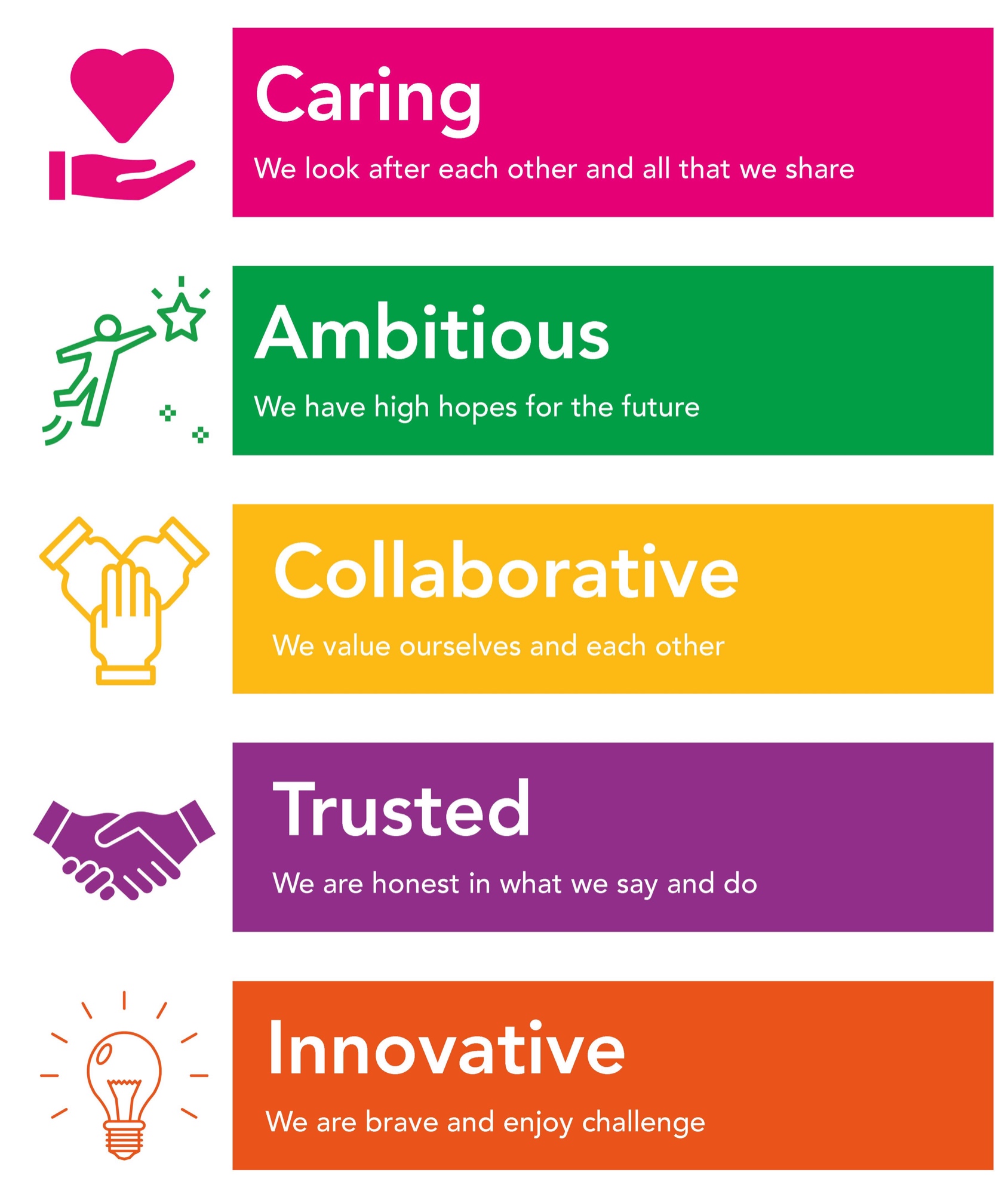 The Aurora Group is one of the UK's leading providers of Specialist Education and Care services for children, young people and adults with special educational needs and disabilities (SEND).

Our goal is to empower individuals to grow. The word 'growth' is personal to each and every one of us. We believe that each individual has a unique set of skills and abilities, and their diversity should be encouraged, developed and celebrated. Our roles are to find ways to discover how.
---
Hear what our colleagues have to say...
Support Worker
Being a Support Worker can be quite a difficult and challenging role...yet it can also be very rewarding and life-affirming. All training is fully funded, and previous experience is not necessary. What is important to us is that you can demonstrate the right attitude to make a difference. Ultimately we are looking for people with a passion to build relationships and positively change the lives of the children and young adults that we work with.
Teacher
As a teacher at Aurora, you will contribute to the delivery and development of the curriculum having regard to the educational, physical and social needs of the students within a learning environment. Within this role, you will provide clear structures for lessons maintaining pace, motivation and challenge and assist in developing the curriculum offer.
Teaching Assistant
Typically, the role of a Teaching Assistant is to support our children and young adults with their learning and general wellbeing to ensure that they have the best opportunity to reach their full potential in a caring and safe environment. Teaching Assistants promote and encourage independence and personal development and support Teachers in all areas of the day to day running of the class.
Apply to be a Teaching Assistant
Therapeutic Support Worker
This role involves setting appropriate boundaries for children, supporting their education, providing specific interventions as part of a therapy team and liaison with families to get the best possible outcomes.
Speech and Language Therapist
As a Speech and Language Therapist, you will provide speech and language therapy assessment and intervention to children and young people, including advice and training to relevant parents, carers and professionals in line with proposed treatment plans.
Outdoor Education
Here at Aurora, we know that not all learning takes place in the classroom. Across the group we offer a wide range of outdoor education programmes giving students meaningful access to nature by providing self-directed, hands-on learning in a safe, woodland environment.
Some Aurora services have formal, accredited 'Forest Schools', whilst others offer outdoor education provision tailored to the specific needs of their students. As one of our Outdoor Education Leaders explains, "Kids spend so much time indoors, they can lose touch with nature …with the seasons, the weather, what it feels like to be cold. By letting them experience that, we are encouraging them to be present again. That's very powerful.
Mental Health First Aider
Maintaining the good mental health of our staff teams is paramount to us. To this end, each service has Mental Health First Aiders on hand every day to support their colleagues with any issues they may be having in our outside of the classroom.
Courses are available for staff at all levels to become Mental Health First Aiders if they wish, where they can undertake training to work through 'real-life' situations and scenarios. Upon completion of the course, trainees receive an MHFA badge to display on their email signatures to encourage colleagues to reach out if they need to.
Careers for New Graduates
If you are a compassionate graduate who wants to make a real difference whilst gaining valuable experience, now could be the perfect time to join us. Jobs in education and social care offer a huge amount of variety, as well as the opportunity to positively impact the lives of others. You will guide and support young people in their personal, social and educational development to help them reach their full potential.
Visit our YouTube channel to hear from more of our wonderful colleagues.